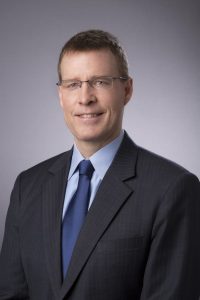 Steven K. Lee
Partner
Steven is a US Lawyer and Hong Kong Solicitor with broad experience in corporate commercial matters including mergers acquisitions, private equity, joint ventures, and commercial agreements such as licensing, distribution, product development, manufacturing and service agreements. He also has experience with e-commerce, data privacy and technology-related matters. Federico Donnet
Consultant
Federico is qualified both in Italy, as avvocato (2007) and in Hong Kong as solicitor (2014). Federico's practice focuses on corporate and commercial law and he represents clients in a wide variety of general corporate and commercial matters including cross-border M&A transactions, joint ventures and strategic alliances in both industrial and financial sectors in Hong Kong, supply, distribution and licensing arrangements and IP matters. Moreover, Federico has acquired experience in respect of employment matters acting for several employers and expats.
Prior to moving to Hong Kong, Federico worked in Italy for Allen&Overy, as junior associate; in Hong Kong, he worked for the Hong Kong branch of Chiomenti, a prominent Italian law firm, and subsequently for Tanner de Witt, a leading independent law firm, as a senior associate. Viviane Lok
Consultant
Viviane specializes in litigation and dispute resolution with experience in insurance and professional indemnity, medical negligence, regulatory body investigations, commercial/trade, land and building management disputes. She represents both corporate and individual clients in all stages of litigation, investigations, disciplinary proceedings and inquiries. 
Viviane completed her Bachelor of Science at McGill University and later obtained a Masters in Public Health at The University of Hong Kong, before obtaining her Juris Doctor and postgraduate certificate in laws (PCLL) from City University of Hong Kong.  She is fluent in English and Cantonese.